Welcome to Montana!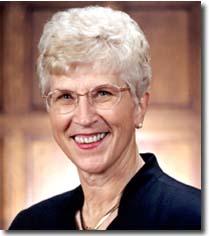 On behalf of all who serve in state government and all the people of Montana, I welcome you to my official web site and DiscoveringMontana.com. These Internet sites provide access to all our state has to offer. As you tour these web pages, you'll find information about our initiatives and action plans as well as travel destinations, business creation and relocation, and links to Montana's state agencies.
As you explore Montana's wealth of recreational and business opportunities, I sincerely hope that your visit is more than a technological one. For those of you from outside Montana, I encourage you to visit us in person, to see why Montana truly is "Big Sky Country." For those of you who live here, please take advantage of all of the services offered by your state government. You are our customers, and you can guarantee that we will work with you to meet your needs.
I hope you'll bookmark this page for future reference, and come back to visit often. If you find something missing, let us know. If we can be of service, please feel free to call, write, or e-mail, and we'll be sure your request gets to those individuals who can best assist you.
We hope that this site helps you discover all the wonders that Montana has to offer and shows why Montana is truly the 'Last Best Place.'
Sincerely,
JUDY MARTZ
Governor